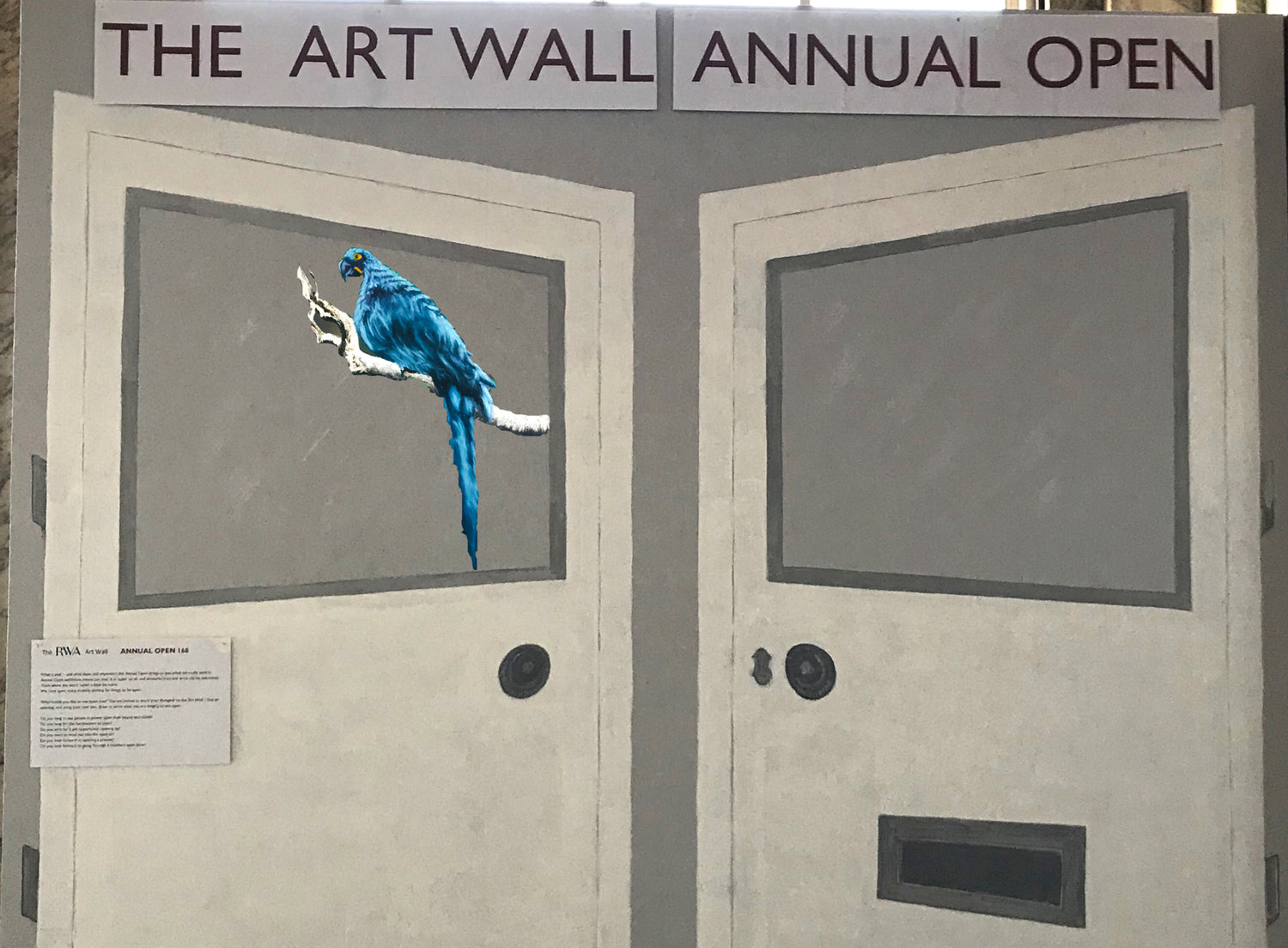 Active Art Wall - Take Part Online For Free!
20 Jan - 31 May 2021
Unfortunately, tickets for this event are no longer available. Subscribe to our newsletter below to be first to hear about similar events
The Active Art Wall is open, even though the RWA is closed! Why not take part and add your own artwork?
We have spent many months wishing for things to be open...What would you like to see open now? You are invited to share your thoughts on the Art Wall - draw or write what you would like to see open. Send your Art Wall drawings to the Learning & Participation Manager helen.jacobs@rwa.org.uk 
Do you long to see people in power open their hearts and minds? Do you long for the hairdressers to open? Do you wish for a job opportunity to open up? Do you want to head out into the open air? Do you look forward to opening a present? Do you look forward to going through a relative's open door? 
Normally, the Art Wall is an actual wall that gets painted in response to each of our major exhibitions. Children, families and the young at heart use paper and pens on the art trolley on the landing, and then stick their drawings onto the wall.
This is a photo of the full-sized wall - and now we will add your drawings to it digitally. Even though you cannot physically see the exhibitions in the galleries, why not browse the exhibitions on our website for inspiration? 
To avoid missing upcoming announcements about this exhibition please
sign up to our mailing list
.
Newsletter
Sign up to our newsletter to keep up to date with RWA news