Introducing our new Academicians for 2018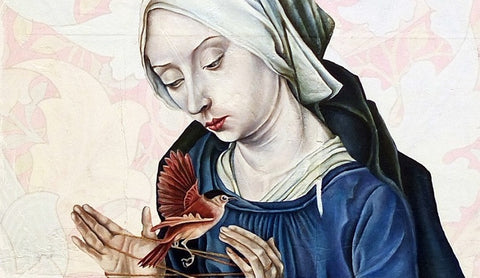 The votes have been counted, a year-long process has come to an end and we are very pleased to announce this year's new Academicians:
'Art and science has always played an important part within my work, whether it's science fiction or science fact. The idea that artwork is limitless has had a profound interest for me from a very early age. I'm a collector and over the years I've built up a cabinet of curiosities which contain a host of eclectic items that were given to me or sometimes just caught my eye. The relationships between these objects and the process of making intrigues me; they inform my work revealing structures that convey these complex feelings. I've lived with engineering and technology all my life and transferring these skills into art has played an important part in where I stand today as an artist. Imagination, appearance and experience, all these things make our world and reveal a truly infinite human machine.'
​'My paintings are made in oil on wooden panels with attention to details. Increasingly, I am interested in the textures and finishes that come out of the processes I use to create the work. An additional printing process creates a paradoxical combination of the 'look' of fresco paintings with multilayered oil techniques. Part of the process of making new work out of appropriated imagery is deciding what to leave in and what to leave out. By bringing the richness of devotional imagery into the contemporary art space, I am expressing my own sense that such imagery is still somehow relevant to modern life.'
'My studio work is object based and concept driven. It questions differences between animate and inanimate, more specifically rock and flesh, mountain and body, with a strong sense of the uncanny and the visceral. It is centered on an ongoing investigation into the phenomenon of perception and my fascination with the interconnectedness between the human and non-human, as a means of exploring our relationship with impermanence: what passes and what outlasts. Exploring themes such as transience and transcendence the work often takes the form of displaced rock casts that have become almost body-like, zoomorphic reformations that take on living qualities, cave-like voids suggestive of internal and intimate body spaces.'
'My collages explore a dialogue between paint and paper. They reflect a process of lyrical play with cut and torn forms from new and heavily worked materials which I distress using wax and paint. I love the process of distressing the paper and canvas before I start to collage and then incorporating these historic materials alongside new paper or a cleanly painted surface. There is a tension between the new and the old and the balancing of the shapes that I find beautiful and endlessly fascinating.'
'​I am interested in kitsch and ideas of cultural status as portrayed in the history of Fine Art painting, status symbols exemplified by Stubbs' horses. I use cheap ornaments and imperfect snapshots, repositioning these items within the context of the "Fine Art" world, painting them in oils, converting cheap items to visions of worth and value. Making use of kitsch is not the same as making kitsch. By subverting cliches and removing them from their original disposable status glorifies and immortalises the subject and at the same time can render it disturbing in its absurdity.'
'The broken and bruised plants that edge the ancient pathways of the moorland landscape are ubiquitous yet insignificant in the annals of the plant world. These plants mark the route and reference my presence there. Collected and pressed, the plants and fragments of earthy root are printed. The plants will go through the etching press several times but each impression is individual as there is a degree of deterioration at every printing. The plant when subjected to pressure imprints the finest details of its structure. The earthy clods reveal microcosms of nature where the plant matter embedded in the soil compacts nature's detritus into multiple layers. Although print is the predominant medium of my work I also use drawing and sculptural materials to explore my subject.'
We are delighted to welcome Dallas, Leslie, Simon, Nicky, Angela and Charlotte and hope that they will become familiar faces behind the scenes at the RWA in the coming months and years.
The deadline for applications to become an Academician this year is Thursday 1 March.