166 Annual Open Exhibition Awards and Prizes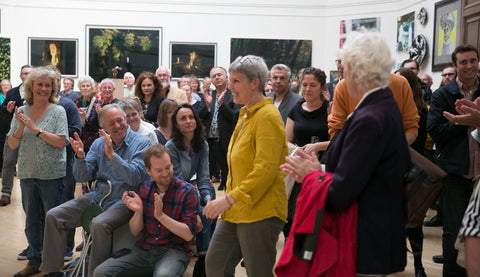 The Royal West of England Academy holds an Annual Open Exhibition, now in its 166th year. Every year the RWA offers great prizes to contributing artists. Find out more about this year's prizes below.
We are now open for submissions to the 166 Annual Open Exhibition - click here to submit. Submissions will close at 5pm on Tuesday 21 August. More information about submitting your work can be found here.
The Academy Award
Sponsored by: Past-Presidents and Academicians of the RWA
Awarded to: Any work by a non-RWA Academician
Prize: £1000
The Creativity Award
Sponsored by: Niche
Awarded to: Any work showing an innovative use of medium, subject matter or composition
Prize: £500 worth of printing and framing and £250 cash
The Sculpture Award
Sponsored by: Pangolin Editions
Awarded to: Any sculptural work
Prize: Winning sculpture cast in bronze by Pangolin Editions (30 x 30 x 30cm)
The Painting Prize
Sponsored by: Derek Balmer PPRWA
Awarded to: Any painting
Prize: £250
The Watercolour Award
Sponsored by: Consumer Intelligence
Awarded to: Any work in watercolour
First Prize: £250
Second Prize: £150
Evolver Cover Artist Award
Awarded to: Any work
Sponsor: Evolver magazine
Prize: Cover image on issue of Evolver magazine
Evolver Wessex Artist Award
Awarded to: Any artist
Sponsor: Evolver magazine
Prize: Feature article in issue of Evolver magazine
Work on Paper Award
Awarded to: Any artwork on paper
Sponsor: St Cuthberts Mill
Prize: 20 sheets of Saunders Waterford 300gsm CP paper worth over £90
The arTag Award
Awarded to: Any artwork
Sponsor: arTag
Prize: A Blue arTag Membership (worth £780 per year) and an Orange arTag Membership (worth £240 per year)